Students enrolled in the Cinema Studies program have the opportunity to learn screenwriting skills from an expert Canadian screenwriter. Thanks to a generous gift in 2002 from Universal Studios Canada, the Universal Screenwriter in Residence program was established for the benefit of students enrolled in the Cinema Studies Institute (CSI).
The Universal Studios Canada Screenwriter in Residence program supports an In Residence position held by different Canadian screenwriters. The Screenwriter in Residence teaches a credit course, CIN369H1 - Screenwriting to students interested in developing their writing skills for film. With a maximum enrolment of 15 students, the course offers an intimate environment fostering the creativity of tomorrow's filmmakers.
The Universal Screenwriter-in-Residence program enhances experience in students' learning in two important ways: through one-on-one mentorship with a highly respected professional screenwriter, and through the experience of writing for film. This program offers a superb addition to the offerings of the Cinema Studies Institute.
 Professor Kay Armatage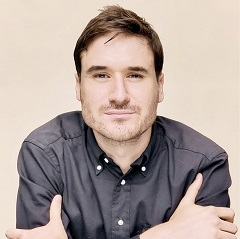 Kazik Radwanski (2022)
Born in 1985 in Toronto, Kazik Radwanski co-founded the production company MDFF in 2008. His short films screened at the Berlinale Shorts Competition for three consecutive years between 2009-2011. In 2012, Radwanski directed his first feature film Tower which had its world premiere at the 65th Locarno International Film Festival. The film went on to screen at numerous festivals including TIFF, The Viennale, and New Directors/ New Films presented by MoMA. His second feature How Heavy This Hammer premiered at TIFF 2015 and had its international premiere at The 66th Berlin International Film Festival. His short film Scaffold screened at over 30 international festivals including Locarno, TIFF and the New York Film Festival. Anne at 13,000 ft is his most recent feature and it premiered at TIFF 2019 in the Platform section where it was awarded an honourable mention. The film went on to have its international premiere at the 70th Berlin International Film Festival and was awarded the $100,000 Rogers Best Canadian Film Award from the Toronto Film Critics Association.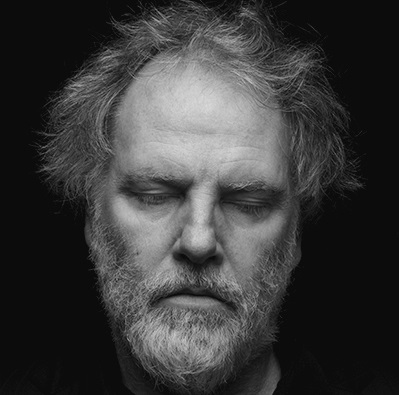 Guy Maddin (2020)
Guy Maddin is a Canadian filmmaker with numerous shorts and 11 feature films to his credit, including the Emmy Award-winning ballet film Dracula — Pages From A Virgin's Diary (2002); The Saddest Music in the World (2003); My Winnipeg (2007); and US National Society of Film Critics Best Experimental Film Prize-winners Archangel (1990) and The Heart of the World (2000). He is also a member of The Order of Canada & The Order of Manitoba.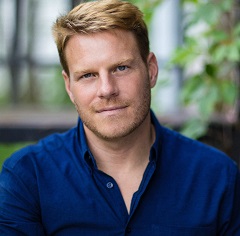 Pat Mills (2018)
A former child actor who appeared on the television series, "You Can't Do That on Television", Pat Mills later studied filmmaking at Ryerson University and studied at the Canadian Film Centre. Pat has directed several short films, and two feature length films. Pat's first feature, the dark comedy, Guidance (2014) had its world premiere at the Toronto International Film Festival. He won the Toronto International Film Festival's annual Pitch This! competition for emerging film directors in 2008 for his pitch for his second feature, Don't Talk to Irene (2017). Don't Talk to Irene later won the award for Best Comedy Screenplay at the 2013 Austin Film Festival.
Ingrid Veninger (2014, 2016)
Born in Bratislava and raised in Canada, Ingrid Veninger formed pUNK Films in 2003 with a 'nothing is impossible' manifesto. Awarded the 2011 Jay Scott Prize, presented by the Toronto Film Critics Association, Ingrid executive produced five feature films with the cash award ($5000), and launched the 1KWAVE in Toronto. Known as 'Canada's DIY queen of indie film', Ingrid has produced six feature films in the past six years, which have premiered at TIFF and festivals worldwide: Only (2008), NURSE.FIGHTER.BOY (2008), Modra (2010), i am a good person/i am a bad person (2011), The End of Time (2012) and The Animal Project (2013). Currently, Ingrid recently initiated the pUNK Films FEMMES LAB to foster feature films written and directed by Canadian women, sponsored by Academy Award winner, Melissa Leo. punkfilms.ca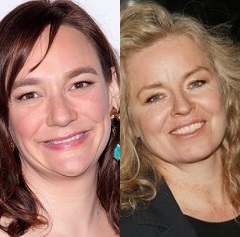 Semi Chellas & Patricia Rozema (2010)
Semi Chellas is well-known as a writer of both feature films and television, and as a director of short independent films. Chellas has adapted Carol Shields's Pulitzer-Prize-winning The Stone Diaries for Rhombus Media; Michelle Richmond's New York Times Best-Seller, The Year Of Fog for Andrew Lauren Productions;  and Susan Choi's Pulitzer-short-listed American Woman for producer Ted Hope.
Patricia Rozema is one of Canada's most accomplished and internationally recognized filmmakers. Her first feature, I've Heard the Mermaids Singing, won  the Prix de la jeunesse at the Cannes Film Festival (1987). Rozema also directed Six Gestures (part of the Yo-Yo Ma Inspired by Bach series produced by Rhombus Media), which  was awarded a Prime Time Emmy.
Srinivas Krishna (2009)
Srinivas Krishna is well-known as the writer/director of the feature films Masala (1991), Lulu (1996), and A Tryst with Destiny (in pre-production), along with numerous short dramatic films, television series episodes and mini-series. He is currently in post-production on his first feature documentary, Ganesh, Boy Wonderand is adapting Robert Sawyer's novel, the sci-fi thriller The Terminal Experiment, to the screen. Visit www.divanifilms.com to learn more about his award-winning work.
Norman Snider (2007, 2012)
Norman Snider's scripts include Call Me (2004), Rated X (2000), Valentine's Day (1998) and Body Parts (1991). He is best known for his collaborations with director David Cronenberg,  Dead Ringers (1988) and Crimes of the Future (1970). Also an author, critic and journalist, Snider's new book is The Roaring Eighties and Other Good Times (2007). He also co-wrote Smokescreen: One Man Against the Underworld. It's Never Over and Changing the Guard.
Don McKellar (2004)
Don McKellar, the Tony and Genie Award-winning Canadian actor, writer, filmmaker, and U of T grad, served as the program's inaugural Screenwriter-in-Residence. His screenwriting credits include Blindness (2008), The Red Violin (1998), Last Night (1998),Thirty-Two Short Films About Glenn Gould (1993) and Highway 61 (1991).