Alumni from the CSI graduate program have gone on to careers in the film industry and academia. 
Kiva Reardon, Founder of cléo journal and Lead Programmer for Contemporary World Cinema at TIFF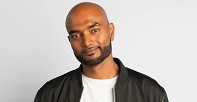 Radheyan Simonpillai, Staff Writer at Now Magazine, Film Critic for CTV, and regular guest on CBC Radio
---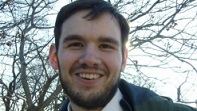 "My experience in the inaugural cohort of the Cinema Studies M.A. program has been the most exciting time of my academic career so far. I learned more in 12 months at Innis than I did in the four years during my time as an undergraduate. The structure of the program is fast-paced and challenging, allowing students to engage and experiment with the variety of approaches taken in our discipline from the early days of cinema to the most contemporary. The long paper option is a great substitute to an M.A. thesis, while the alternative possibility of a summer internship with a local film-based company is the perfect way to practically apply what was learned in the classroom."
Dru Jeffries, Class of 2008
"As an M.A. student in the Cinema Studies Institute, I felt like part of a tight-knit academic community; nowhere was this more palpable than in my interactions with the program's remarkable faculty. In addition to being passionate and knowledgeable in the classroom, the instructors were extremely supportive of and dedicated to the individual work of each student. Whether I was considering a research project, seeking feedback on a paper, or planning the next step in my career, I always felt encouraged to consult with my professors, who were without fail generous with their time and input. The faculty's level of involvement made me feel comfortable in the program and inspired me to challenge myself as a student. To find a community of scholars so committed to their students is a rare and valuable opportunity, and I feel lucky to have experienced that."
Phil Leers , Class of 2009
"The M.A program in Cinema Studies at the University of Toronto is an invaluable learning experience both in and out of the classroom. The rigour of the one-year program provides a challenging and engaging academic experience. I furthered my previous scholarship while being pushed to engage with new concepts by the exceptional faculty. The commitment of my professors motivated me to make the most of the teaching opportunities provided by the program. My colleagues and I agreed: teaching was an immensely rewarding experience that significantly benefitted our academic and professional development. While my experiences in the classroom were central to my year, the structure of the program allowed for an immense amount of personal growth. Supported by staff, faculty, and the extraordinary resources provided by the University of Toronto, I explored my interests, came to better understand my strengths and weaknesses, and improved my time-management skills. As a result of the program, I've developed the tools I need to confidently pursue my goals after graduation." 
Kelsey Blair , Class of 2010